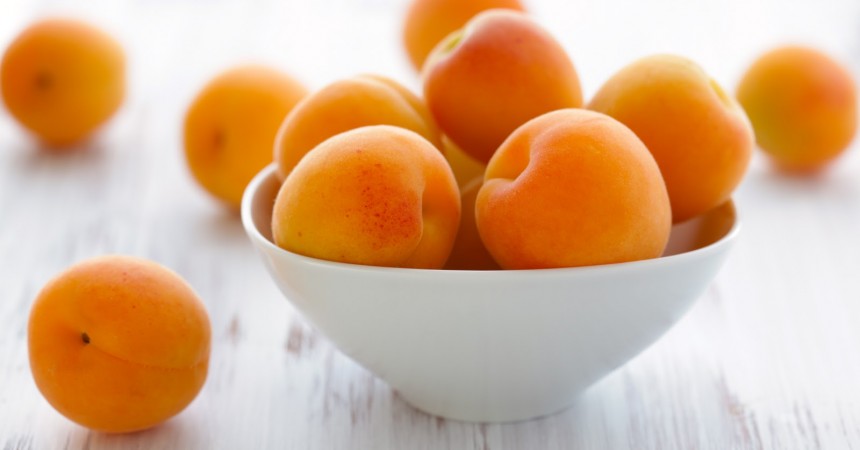 Apricot kernel oil is obtained from the seeds of Prunus armeniaca (apricot) – fruit liked by most of us. Natural and organic oil is extracted in the process of cold pressing, however, remember that this products cannot be refined. Apricot kernel oil contains about 40% of linolenic and oleic fatty acids and vitamins A, D and E. All those components have beneficial influence on hair and scalp. Check out how to use apricot kernel oil. 
Properties of apricot kernel oil
First of all, apricot kernel oil has a very light consistency. Thanks to this feature, it is quickly and easily absorbed by hair and skin. It does not weigh strands down and does not cause excessive sebum secretion. The product can be used as a leave-in conditioner, applied before and/ or after washing, as a treatment for dry and irritated scalp, or as a product used for hair oiling. What is more, apricot oil moisturises, nourishes and regenerates damaged hair. It rebuilds split ends, strengthens hair follicles and smooths your wisps. Do you know, that apricot kernel oil is also responsible for healthy and natural shine? In addition, vitamins, and fatty acids will deeply take care of the condition of your strands and scalp. It provides proper level of pH and protection against harmful external factors. Moreover, if you struggle with different dermatological diseases then apricot kernel oil will be perfect for you. Why? This product heals dandruff, eczema, pruritus, sooth irritations, eliminates itching. Furthermore, the product protects wisps from sun radiation, air pollution and other harmful external factors. Also, it facilitates combing and make wisps more susceptible to styling.
Four ways of using apricot kernel oil
One of the biggest benefits of this oil is that it can be used as often as you need and in the most convenient way for you. However, if you do not have any good idea how to use this product, familiarise yourself with the tips listed below on how to make the best of it.
First of all, as an addition to shampoo or conditioner. Add a few drops of apricot kernel oil to your favourite shampoo or deeply regenerating conditioner. Thanks to this, you will provide yourself with a double dose of vitamins, minerals and other active ingredients. Your hair will be soft, smooth and moisturised.
Secondly: after washing hair. Apply a small amount of apricot kernel oil onto clean, damp hair. Remember to massage it carefully. Additionally, a larger portion of the oil can be applied to the hair ends. What will be the effect? Combing and drying will not be a challenge for you. You will be able to say goodbye to tangles once and for all.
Thirdly: as a styling cosmetic. Apply apricot kernel oil to wet or damp hair. This way you will maintain curls, enhance waves or preserve the hairdo. What is more, this product will provide your strands with shine, moisture and smoothness. It will tame unruly hair and help to style every single wisp the way you want.
Last, but not least: nurtures scalp. Can you believe that apricot kernel oil will take excellent care of your scalp? It will sooth irritations, eliminate dandruff and help overcome other dermatological diseases. In addition, the cosmetic will perfectly moisturise and nourish scalp. Therefore, your wisps will be healthy and beautiful.