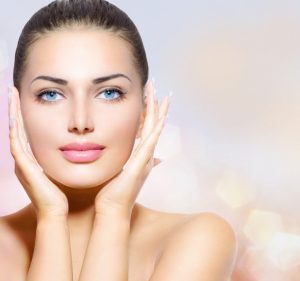 Every woman likes DIY beauty products. You can make one of them at home. You need proper ingredients, including apricot oil. Check how to make use of this precious liquid in hair and skin care.
What is apricot oil?
It is extracted from the seeds of apricot through cold-pressing. It has a light yellow colour and light consistency. The characteristic, nut, almond and marzipan scent makes it a popular oil used in skin and hair care. Remember not to heat the oil up because it loses its properties at temperature over 70°C. The oil contains minerals, vitamins A, B and E, fatty acids (oleic, linoleic and palmitic). It is used in the production of soap, coloured and conditioning cosmetics. After you open the bottle, remember to keep it in the fridge.
Apricot oil in hair care
It provides excellent moisturising, nourishing and repairing action. The oil deeply conditions the scalp, strengthens hair bulbs, makes your strands beautiful and healthy. Apricot oil protects hair ends from splitting and heat. It smooths hair surface, adds shine and helps in styling, tames even most unruly strands, detangles and speeds up blow-drying. Thanks to an array of vitamins and fatty acids, apricot oil stops hair loss and prevents premature greying. How to use apricot oil? Rub a few drops between your palms. Then rub the oil in hair and/or scalp. Leave in for several hours and wash down thoroughly. Effect? Your hair looks healthier and more beautiful.
Apricot oil in face care
Do you know what a self-emulsifying wax is? It is a product used in the production of creams that contain sunscreen and pigments. It is created with plant oils. Do you know how to use the self-emulsifying wax with apricot oil in face care? It is a stable cosmetic – you don't have to enrich it with any intermediate products. Remember to store it in a dry place, away from light.
How to make a moisturiser with the self-emulsifying wax and apricot oil? Prepare the following ingredients: emulsifier with apricot oil, cold-pressed oils, aloe juice, panthenol, hyaluronic acid and water. You will find all the ingredients online. Pour water and aloe juice into a beaker and heat up to 70°C. Add emulsifier with apricot oil and mix well. Then, add chosen cold-pressed oils and mix. When the cream cools off, add the rest of the ingredients. Keep the cosmetic in the fridge, in a tightly closed dark glass jar.